2017 Acura TLX: Affordable Luxury in Burlington, Ontario
January 31 2017,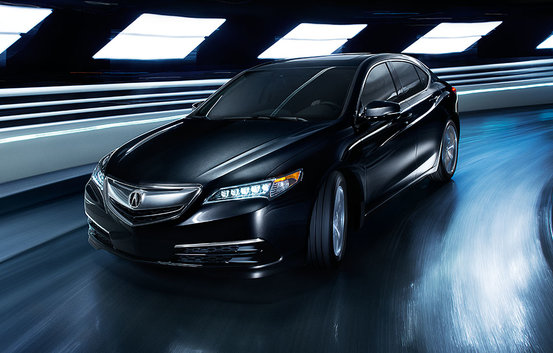 The Acura TLX mandate wasn't an easy one when it was unveiled to the in 2014 at the New York International Auto Show given that it had to replace not one, but two models in the Acura lineup.
Sales began a few months later in August 2014, and the TLX quickly took its place in its very competitive luxury sedan segment. Designed to replace both the TSX and the TL, the 2017 Acura TLX offers consumers in the Burlington, Ontario area a comfortable, dynamic and safe ride at an affordable price. Value is certainly the name of the game for the new TLX.
There's No Shortage of Engines in the 2017 Acura TLX in Burlington, Ontario
The 2017 Acura TLX is powered by a 2.4-liter four-cylinder engine developing 206 horsepower and 182 lb.-ft. of torque. This engine is paired with an eight-speed dual-clutch automatic transmission with shift paddles mounted on the steering wheel for a more enjoyable and engaged driving experience. If the four-cylinder engine is available with a front-wheel drive configuration only, the TLX SH-AWD is powered by a 3.5-liter V6 engine developing 290 horsepower and 267 pound-feet of torque.
As its name suggests, the TLX SH-AWD comes standard with all-wheel drive for added stability and easier driving in difficult conditions, especially in winter. But no matter which trim you opt for, the 2017 Acura TLX stands out with its refined ride and high-end comfort.
Indeed, the level of silence inside the TLX is impressive, as is the support offered by both the front and rear seats. On the other hand, the 2017 TLX is always ready to pounce with its powerful engines that provide plenty of power under the driver's right foot. When driving the new TLX, you feel in control which in turn improves overall confidence and driving enjoyment.
Plenty of Equipment and Safety Technology in the 2017 Acura TLX in Burlington, Ontario
Available starting at $ 35,690, the 2017 Acura TLX offers plenty of standard equipment such as automatic climate control, multi-angle rear view camera, keyless entry, push button start and heated seats. Ventilated seats, a navigation system, heated steering wheel, rear heated seats and AcuraLink technology are all available.
The 2017 TLX now on sale in Burlington, Ontario also offers plenty of safety features such as automatic braking, adaptive cruise control, lane departure warning system, blind spot monitoring, rear cross-traffic alert, lane departure prevention and a lot more driver assistance features.
In short, no matter what version of the 2017 Acura TLX you ultimately choose, you won't be wanting for anything. Come in and discover the all-new 2017 Acura TLX today at Acura on Brant in Burlington, Ontario!